/

Events
WG-BCMS - session 4
The working group dedicated to Business Continuity Management (BCMS) is addressed to all BCM managers and people interested in BCM in general.
More information will follow soon
When: 12/12/2018
Time: 17:30 - 19:00
Place: Security made in Lëtzebuerg, 16 bd d'Avranches, L-1160 Luxembourg
Registration: before Tuesday 11 December 2018 noon by email
Survey - Benchmark of Information Security Controls
The 1st edition of the only benchmark made by the experts for the experts.
Make your voice heard
Fill-in the gap with the first ever local benchmark made by experts for the experts, all sectors combined, exclusively focused on the information security controls landscape in Luxembourg and its greater region.
Take part in our 1st bench mark. Time to complete: ± 15 mins
Information security controls - 1st edition
With the support of 28 CLUSIL members, a questionnaire addressing a large spectrum of categories of information security controls have been drafted and are now disseminated towards the community to get answers.
We encourage you to fill out or forward this invitation to your company's (Chief) Information Security Officer (C(ISO)), Responsable de la Sécurité des Systèmes d'Information (RSSI), IT Manager, or anyone who has information security within his scope of responsibilities.
5 respondents, chosen randomly, will win a one-year CLUSIL membership (see conditions at the end of the survey)
We would be pleased if you can answer the questionnaire by the 30/11/2018. 
WG-BCMS - session 3
The working group dedicated to Business Continuity Management (BCMS) is addressed to all BCM managers and people interested in BCM in general.
We will continue the discussion around the topic BIA.
In addition we can also propose, to exchange experiences, of organizing and realizing a table top exercise.
Registration: before Tuesday 13 November 2018 noon by email
Working Group BCMS
The working group dedicated to Business Continuity Management (BCMS) is addressed to all BCM managers and people interested in BCM in general.
The goal of the working group could be among others to:
Discuss together our general understanding of BCM, mainly of the ISO norms 22301 and 22313
Exchange experiences and lessons learned
How to write Disaster Recovery Plans (DRP) and Business Continuity Plans (BCP)
How to organise DRP and BCP tests
How to carry out a Business Impact Analysis
During the last session, the following was decided:
Address questions on BIA
Create a fictive company, to exercise the creation of DRPs/BCPs, BIA realization (final extend of scope to be defined during the next session)
Registration: via email before 9 October noon
Information Security Education Day
2018 theme: Internet of Things - security challenges and opportunities
The Information Security Education Day (ISED) is a yearly one-day event co-organized by the University of Luxembourg (Computer Science and Communication Research Unit - CSC) and the Luxembourg Institute of Science and Technology (LIST), sponsored by CLUSIL.
Why an Education Day? ISED is a yearly event aiming at providing new knowledge on a hot-topic related to security and privacy. The conference primarily targets the current and former students of the professional MSSI Master (Master en management de la sécurité des systèmes d'information).
Why is it open to all practitioners? ISED provides an ideal forum where academics and practitioners can learn about the different facets of a key-topic, exchange and discuss ideas, and compare experiences. In this spirit, ISED seeks to be an interdisciplinary event, open to all. The speakers will bring their expertise in different areas covering the legal, technical and research-wise facets of the theme. 
See more at: https://ised.uni.lu/#sthash.6Hxhu7U8.dpuf
Anti Money Laundering on Blockchain
CLUSIL & ISACA joint event
Alberto Ornaghi, Neutrino's Chief Technology Officer (http://www.neutrino.nu/), and Giancarlo Russo, Neutrino's Chief Executive Officer, will present How-To perform Anti Money Laundering checks and detect suspicious transactions on the bitcoin network, extending the traditional "follow the money" approach also to the dark web.
In particular, they will present how, based on advanced machine learning engines and "clustering" techniques, it is possible to monitor, analyze and track the blockchain and all bitcoin activities providing actionable compliance insight, including setting-up customized "red flag" alerts based on location ("blacklist" approach), detection of money obfuscation schemes ("mixer" and "tumbler"), and bitcoins with suspicious origin/destinations linked to darknet activities.
The techniques and tools presented are used by Law Enforcement, Compliance and Regulatory Organizations and by simple bitcoins network participants.
The presentation is addressed to both technical and non-technical audience (including Compliance, Risk and Audit professionals).
Speakers
Mr. Alberto Ornaghi and Mr. Giancarlo Russo
When
February 22, 2018, on-site registrations starting at 5.30 PM. Conference starting at 6PM
Where
Patisserie Namur, 2, rue de Bitbourg, L1273 Luxembourg
Pricing
Free event, eligible to 2 CPE credits
Supporting organisation's website
www.neutrino.nu
Blockchain series - Installment #4
The CLUSIL series of conferences on Blockchain security aims at surveying current status of Blockchain security, focusing on sector-specific and national initiatives.
The fourth session provides an insight on two specific aspects of Blockchain. The first part focuses on the security challenges faced especially for smart contract programming and the Ethereum platform, while the second talk provides an analysis of classic cybersecurity issues (confidentiality, integrity and availability) translated to the context of the Blockchain.
Speakers
Sergei Tikhomirov (CryptoLUX group, SnT, University of Luxembourg): "Security challenges in Ethereum smart contract programming" 
Laurent de la Vaissière (Director, Deloitte Luxembourg) and Ismaël Cissé (Senior Manager, Deloitte Luxembourg): "Blockchain : A Cybersecurity perspective"
When
September 7th
Where
SnT Campus Kirchberg, 6 Rue Richard Coudenhove-Kalergi, L-1359 Luxembourg-Kirchberg
Blockchain series - Installment #3
The CLUSIL series of conferences on Blockchain security aims at surveying current status of Blockchain security, focusing on sector-specific and national initiatives.
The third session provides an insight on the maturity of Blockchain security in real-world applications. The two talks provide lessons learned from previously encountered security incidents and focus on security challenges faced in FinTech applications.
Speakers
Alex Kampa (Research Director at Sikoba Ltd), "Some security issues facing FinTech/blockchain projects"

Matthieu GARIN (CLUSIF): "Blockchain: lessons learnt from recent incidents"

When
June 15th - registration starting at 17:15, meeting starts at 17:45
Where
SnT, 29 avenue J.F. Kennedy, L-1855 Luxembourg-Kirchberg
Database Security and Big Data
A joint CLUSIL-ISACA even)
CLUSIL and ISACA are honoured to invite you for a conference in the context of the new GDPR! Database Security and Big Data are an important element within data privacy. The conference will give you the opportunity to get hands-on information on database security and big data with international recognized experts. Topics that will be covered are:
Database Security
- Type of hackers in relation to databases 
- Different types of attack scenarios 
- SQL Injection attacks (from outside) 
- How to assess the security of databases 
- Auditing of databases
Big data and security
- Deploying Big Data for security 
- Big Data a potential saviour to replace existing log management systems,  
- Using Big Data techniques to analyse, and even predict, security incidents,
Speakers
Alexander Kornbrust (founder of Red-Database-Security), "Database Security"
Laurent Dufossé (founding partner and technical supervisor of AdbA): "Big Data and security"
When
June 7th - conference starts at 17:30
Where
SnT, 29 avenue J.F. Kennedy, L-1855 Luxembourg-Kirchberg
Blockchain series - Installment #1
Blockchain is nowadays considered as a key technology, particularly in Luxembourg, where many initiatives around this new paradigm are launched.
Since the FinTech ecosystem and the Blockchain are based on similar concepts, it is primarily the financial sector that is concerned. However, there exist many more applications in other domains, including the medical sector, e-voting and smart contracts. Security of Blockchain technology is an ambivalent concept: while security constitutes its main strength, it is also the primary source of mistrust that one may have of Blockchain-based applications. The CLUSIL series of conferences on Blockchain security aims at surveying current status of Blockchain security, focusing on sector-specific and national initiatives.
Speakers
Steve MULLER (Security Researcher at itrust consulting): "Fundamentals of Blockchain security" 
Laurent KRATZ (Co-Founder at Scorechain): "Cryptocurrencies de-anonymisation, the hunt for ransomware"
When
Tuesday, 7 February 2017 starting at 17:30
Where
SnT – Weicker building - 4, rue Alphonse Weicker - L-2721 Luxembourg (near the Auchan)
20 YEARS OF CLUSIL
Under the high patronage of the Vice-Prime Minister, Etienne Schneider, CLUSIL, celebrates its 20 years of existence on May 30th and 31st in Luxembourg with an international panel of speakers.
Agenda details being available on a dedicated website: https://20.clusil.lu/
A 2 days conference that will include:
SECURITYMADEIN.LU Cybersecurity Breakfast #7
"Fintech and cybersecurity"
Startup lounge
R&D efforts in cybersecurity
At the end of each day, a networking cocktail and respectively a BBQ are scheduled.
When
May 30th and 31st 2016
Where
Confiserie Namur, in Hamm.
---
/

About

CLUSIL a.s.b.l. develops cooperative actions with public authorities, semipublic authorities for the security of information. With about 200 members from all economic sectors, it is a well-established and independent actor among the Information Security Landscape of Luxembourg and the "Grande Region". In just 20 years, we have come a very long way and are very proud. (checkout 20.clusil.lu). By the members for the members, the collective action is bringing the following capabilities to each member:
Collaboration
Private collaboration platforms, such as Atlassian Confluence and Seafile, are made available on-demand to members to create, share, and collaborate all in one place.
Networking
CLUSIL events are usually followed by a networking cocktail. This is THE moment to meet, shake hands, pitch yourself, ask questions. Come with your story, listen and create bonds.
International reach
With the support of our members and various partners, we regularly organise travels to international security conferences with booth/speech presence (FIC Lille 2017, Luxembourg Internet Days 2016, 20-years of CLUSIL, CLUSiX Days, etc.).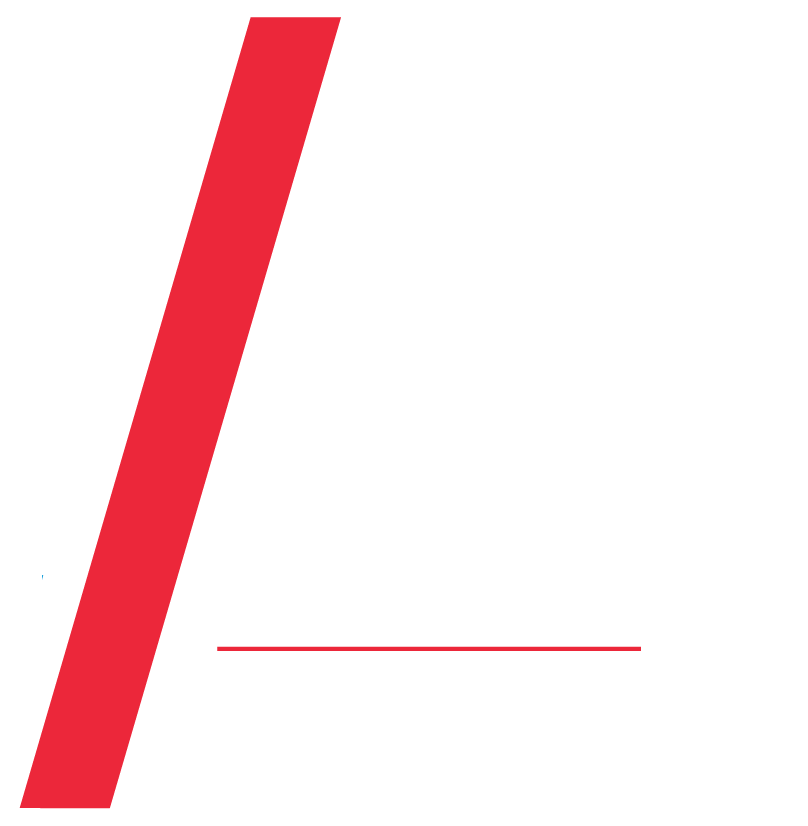 On-demand social events
For members who have knowledge to share, we provide our logistical capabilities (along with partner support) for the organization of local events in various Luxembourg venues. Please read our ethical charter in the 'contact' section.
Cheatsheets on hot topics
Over the years members have produced countless content on various domains (incident management, security management, business continuity, etc.). Today, we take the experience to a newer level : cheatsheets you will actually refer to and use!
CPEs and special prizes
Based on local developments, we may organize awards to recognize valuable contributions to the cybersecurity community coming from students, researchers, open source teams, and so on. Last but not least, members activities can be recognized in the context of certification maintenance via CPE granting.
/

Partners

Helpful and easy to work with! They believe in the central role of an independent actor.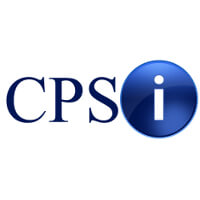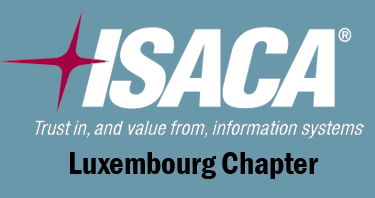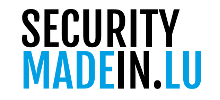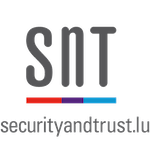 /

Facts and figures
See the real numbers about the association
220
Members per year (private or corporate) (last 8 years average)
80
Events organized including National/international conferences Working group gatherings (last 6 years) (excluding General Assemblies)
1000
People present during events over last 6 years (excluding General Assemblies)
35
Companies with 100+ employees renewing their corporate membership (last 8 years average)
/

Team

Most active and board members
Werner ANSORGE
Business Continuity Manager at Telindus
Board member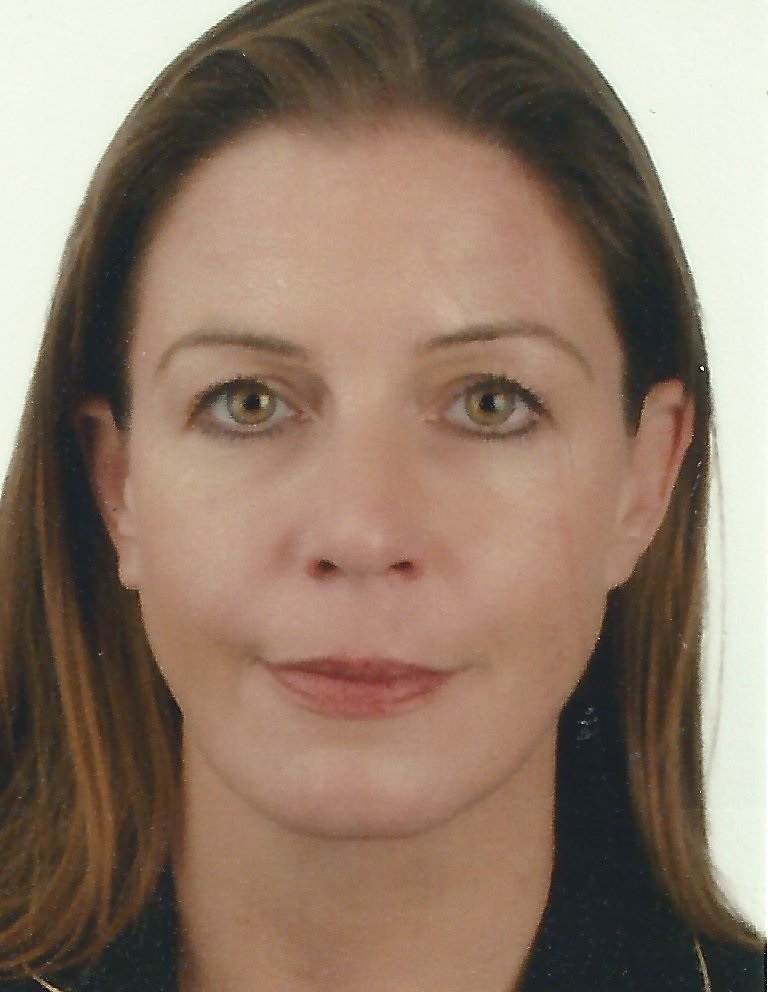 Ira DOYLE
Compliance Officer at Volkswagen Finance
Active member
---
/

Contact
CLUSIL a.s.b.l.
co/ SECURITYMADEIN.LU
16, boulevard d'Avranches
L-1160 Luxembourg
/

Ethical charter & Bylaws
Ethical charter
Rules regarding promotion, information and communication:
Events of CLUSIL and its working groups
Events in which CLUSIL is a sponsor
Events of any other CLUSIx
Events organized by a non-commercial organization that is related to CLUSIL scope and topics of interest
Any request for communication is carefully discussed within the Board as to whether it is in line with the objectives of CLUSIL, it's ethics and/or whether it can harm the neutrality and integrity of CLUSIL with regards to the market.
Bylaws and articles of association