Date:

29 Jun 2023

Time:

-

Location:

LuxExpo the Box
CLUSIL and ICTspring
/

CLUSIL and ICTspring

We are glad and thrilled to announce a collaboration with the global tech conference ICT Spring!
Agenda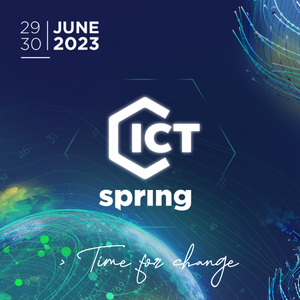 One of ICT Spring's main topics is hunting down emerging & future cyber threats. Getting a comprehensive overview of existing security vulnerabilities is strategic and offers a serious competitive advantage. With quantum computing on the horizon, the entire security chain is at risk including public infrastructures, blockchain-based systems and encrypted data.
Date: 29-30 June 2023
Format: 2-day event aiming to gather over 5000 visitors and over 100 companies exhibiting
To better understand the cyber challenges:
Get your ticket now by registering at www.ictpring.com – stay tuned for more information
Event details
Date:

29 Jun 2023

Time:

-

Location:

LuxExpo the Box
Register